GUARANTEED TO LAST

We believe hardware needs to stand the test of time, and that form and function are as important as each other. To ensure this philosophy runs through our portfolio, we put our functional products through rigorous testing, both in-house and through external testing organisations such as the Furniture Industry Research Association (FIRA). This allows us to offer a Lifetime Guarantee on the majority of our hardware products. We're confident this will be evident through your experience with our products, but if you need assistance, our support teams know our products inside and out.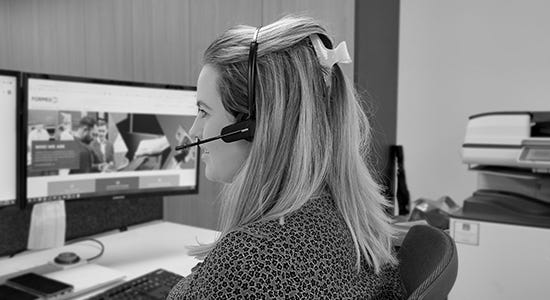 NEXT DAY DELIVERY
Product excellence has to be coupled with prompt service. That's why we guarantee if ordered by 5pm, we'll dispatch all stocked items for next working day delivery. Our experienced team see every touchpoint as an opportunity to add value to your project – from the moment you place your order with us, to when its delivered to your workshop or showroom. When you see the Formed logo on the box, you haven't just purchased drawer runners or sanding discs. You've bought into a wealth of expertise and guidance, whenever or wherever you need it.
LOVE IT OR SEND IT BACK

Since 1971, our commitment to complete customer satisfaction has remained. We innovate and engineer our products to meet and exceed client expectations, but if for any reason you are not happy with your purchase, you can depend on us to make returns hassle-free.
OUR VALUES
We go above and beyond to adapt, react and exceed client expectations.
We live and breathe world-class levels of service.
We are compulsively determined to deliver results.